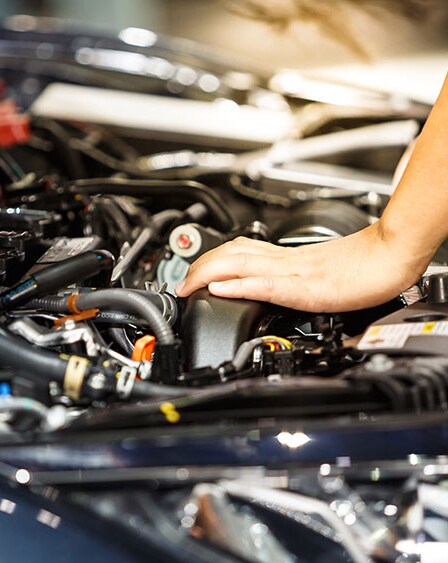 What is an Extended Service Plan?
Extended Service Plan's provides Peace of Mind protection and offers many plan and deductible options to protect you from unexpected vehicle repair costs after your vehicle's limited warranty has expired.
It covers the parts and labor to repair thousands of key parts for up to 8 years or 150,000 miles. Failure of covered components due to defects in materials and workmanship and normal wear and tear are included. All covered repairs are performed by factory trained technicians and all Extended Service Plan coverage's include rental vehicle benefits for up to 10 days at $30/day and 24/7 Roadside Assistance.
Why Buy An Extended Service Plan?
With a Ford Protect Extended Service Plan, when covered repairs are needed all you pay is the deductible for covered repairs, and Ford covers the rest.
Our Ford Protect PremiumCARE Extended Service Plan coveres over 1,000 key components. Without Ford Protect PremiumCARE the typical cost of repairs would likely be greater than the cost of your Extended Service Plan.
Click or Tap the button below to view our interactive comparison chart.

Here's what the typical cost of repair is for several key components: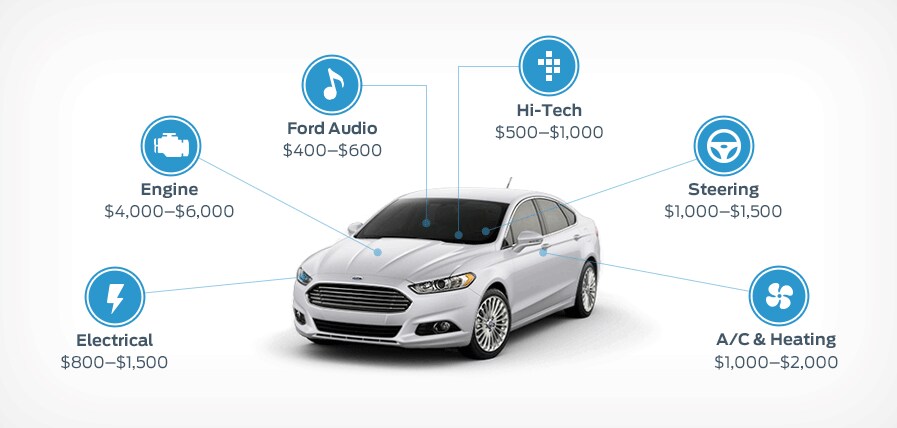 Estimated expenses for repairs are listed above and should only be used as an example. Actual costs will vary by vehicle, repair and dealer location.