Ford Blue Advantage: Confidence at Every Turn
Experience the benefits of Ford Blue Advantage! Each Ford Blue Advantage vehicle features a limited warranty, multi-point inspection, 24/7 roadside assistance, and FordPass™ Rewards Points.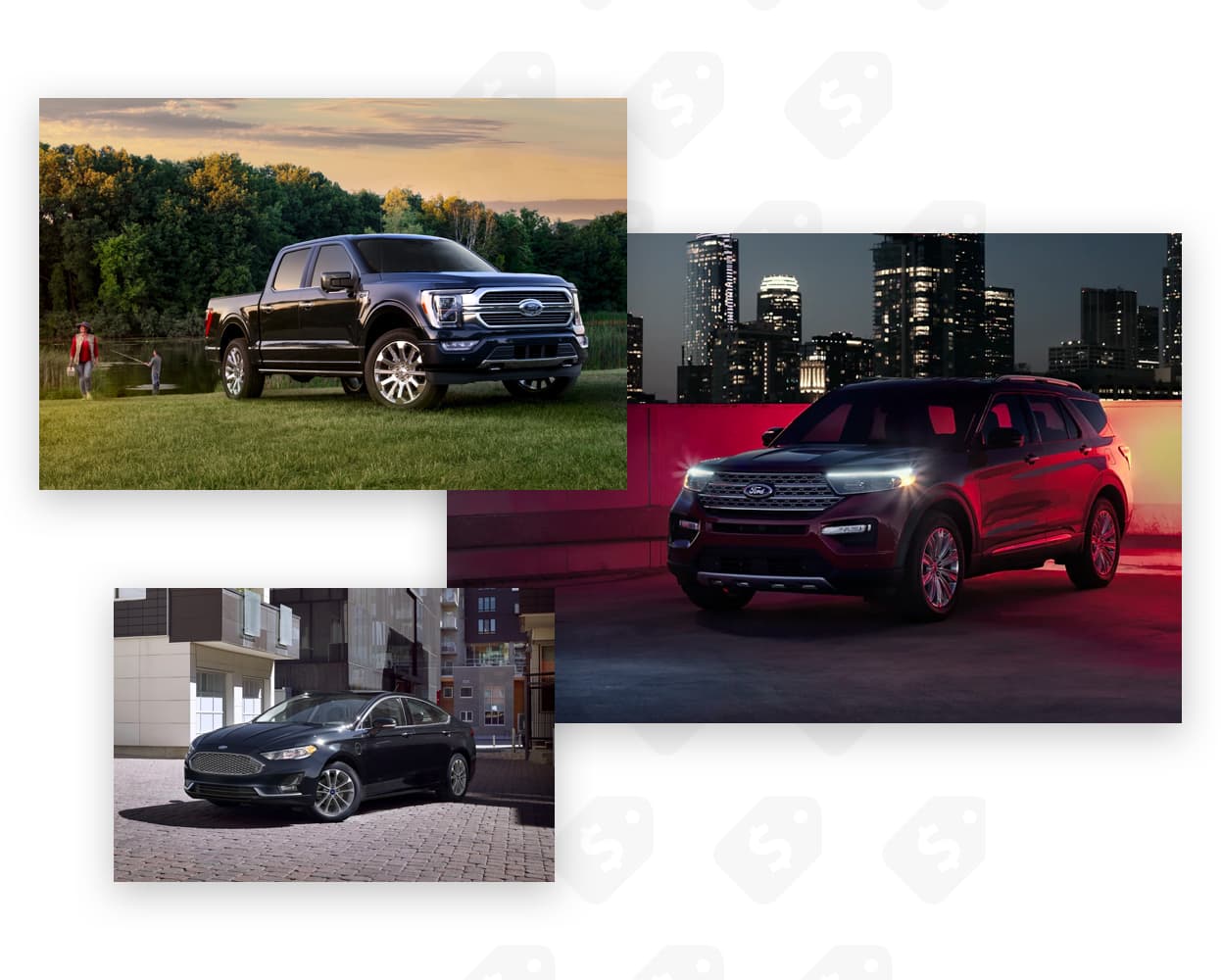 Take Advantage of This Month's Current Offers
Every month Ford releases incredible cash-back offers and special financing rates along with discounts featured in other special programs.
We're Here For You
Auto Park Ford Bremen always puts customers first!
Don't take our word for it: Read our reviews and see what everyone is saying.
The folks at Auto park Ford of Bremen, were cordial, professional and courteous! Logan is the best salesperson ever! He is engaging, knowledgeable, and honest! The Service desk personnel, were honest and answered all my questions! Brent is the most available and forthright G/M I ever met. After our first visit we knew Auto Park Ford of Bremen was where we wanted to purchase our vehicle!
I find the Ford explorer on Autotrader, they had great pictures to show vehicle was in great condition.
Bremen Ford made the custom order and buy process as easy as possible for me! Logan and Brent were a great help and I got my brand new 2023 reg cab F-150 in less than 3 months from the factory!
Logan was knowledgeable about the vehicle I purchased and was able to explain all those "buttons" Everyone friendly and personal
Awesome customer service! They picked up my car from my work and brought it back to me and explained what was done!
Once again the folks at Auto Park Ford in Bremen came through. They came in under the quoted price and were done in a timely manner. Jarrod and the group always do a great job for us. Keep up the amazing job.
They are very friendly helpful and undersranding wahat you need and how to get you there
Pleasantly surprised. My car search took me to Auto Park Ford in Bremen, IN where I expected the same ol' dealership shenanigans where one needs the intestinal fortitude unknown to mankind to survive. However, my visit here yielded different results. Randy, Logan, and Maria were friendly, patient, professional, and markedly different from my past experiences of high pressure nonsense and should be commended. Feeling like a valued customer rather than a sales quest was a pleasant surprise and much appreciated. I will certainly be a repeat customer if the need arises.
I have brought in 2 of my vehicles for service here,excellent service and prompt service. Will definitely be back.
They were very kind to me. I've had some health issues & they went out of there way to make it easier for me.
Great experience I told you what I wanted and you listened . I will definitely be back
Always super impressed with the amount of information given before, during and after service. I trust the team at bremen Ford for all makes of vehicles I own.
Jarred and the crew do an outstanding job on my Focus ST. Only dealership that can get my car onto a service rack as low as she squats
I've been to alot of dealers over the years, Jared was top of the list. He was fast,proffesional and knew his craft. Thanks!
So friendly, patient, and helpful! Makes me feel comfortable to go there as a female. Very happy with this dealership and will continue to take our vehicles here!
Very happy with the service and yes, I will bring my vehicles to this dealership in the future.
I couldn't be more pleased. I have bought 20 plus new cars in my life and this was by far the easiest and friendliest purchase to date. I was looking for a specific car with specific features and the car I purchased checked both boxes. I give Logan an A+++ on customer service and bedside manner. He assisted me not only in the purchase but stayed late on a Saturday afternoon to assist me is programing the car to my personal needs. Great all around experience. Trust these people, they will take good care of you.
Great group of people to deal with. I'm an out of state buyer and they handled the transaction flawlessly and even arranged transport to my home. Highly recommend!
We went in for a scheduled oil change and service personnel were very helpful and pleasant. They had us in and out in no time at all.
Absolutely fantastic. Made the deal so easy. The best car buying experience I have ever had
I have struggled with so many Northern Indiana car lots trying to help my son get financed on his first loan. My Google search lead me to Auto Park Ford of Bremen. Randy quickly took us in. My son met him the first evening, and he worked well past the dealerships hours. My son went the next day after work ... And guess what? Randy made his magic happen! We got financed and my son got his name on a loan to start building his financial future! You don't know how much I appreciate all the hard work and determination Randy put into us! My son was "stuck" all the way up in Northern Indiana with a 2000 Prelude with 273k miles, only being able to drive to work and home, the car was on its last leg! Mr. Randy, the next time I am in Indiana, I would love to shake your hand! But my son has to come see his momma first out here in D.C. 😬 This dealership had my heart when I knew they were feeding my son pizza while he waited! Ha! And we laughed forever that you sent him home with a large pizza! Thank you, thank you, THANK YOU! My son and I are crying tears of happiness this morning ... You don't know how much we appreciate your hard work and determination. This dealership went well above and beyond our customer service expectations! Thanks again, from one parent to another for looking out for my son!
Logan, Ben, and Randy went above and beyond. Highly recommend this team. We will be back.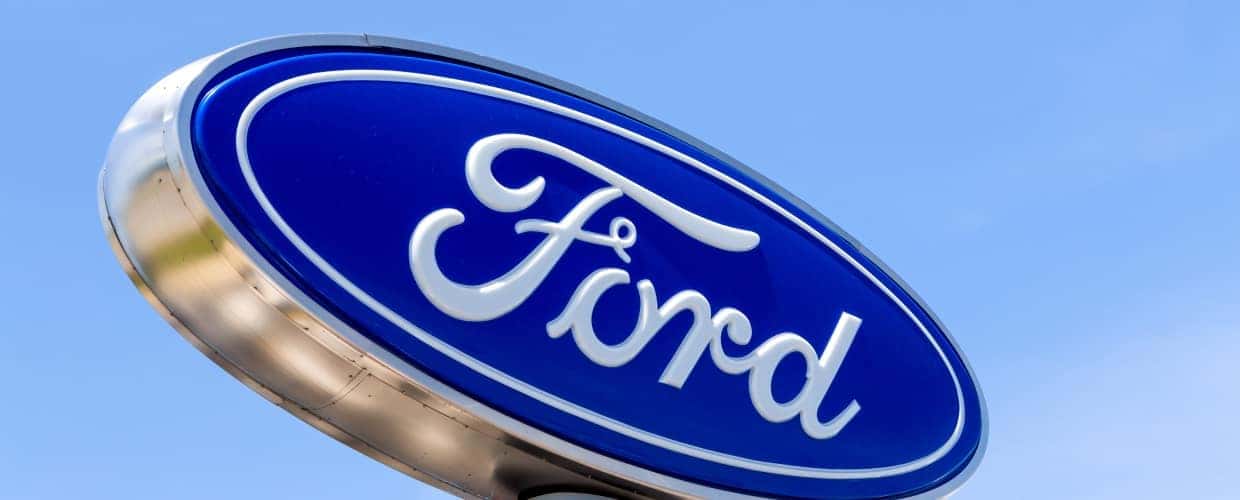 Welcome to Auto Park Ford Bremen
Drivers in the South Bend area know that Auto Park Ford Bremen is the best place to go for quality vehicles at fair prices. Our neighbors in Bremen, Plymouth, Warsaw, Nappanee, Mishawaka, and all across the region know they can count on us when they want a dealership experience that's second to none.
Auto Park Ford Bremen: Putting Our Customers First
While other dealerships might focus on making the sale, we pride ourselves on making our customer's complete satisfaction our number one priority. When you choose to buy your next vehicle from us, you can count on getting a dedicated team member to work with you through every step of the process, helping you out with anything you need.
Service and Financing
Ford-Trained Service Professionals
Bring your vehicle to us, and we'll do everything necessary to keep it running with optimal performance. Our fully-trained technicians can service any model, providing necessary work like brake service, tire service, oil changes, and everything else needed for your ride.
Special Financing Offers
Our customers get access to the best auto loans thanks to the hard-working folks in our finance center. We'll fight to get the best interest rates for you and can also adjust the length of your loan to adjust your monthly payment so that you can drive off with your budget still intact.
Contact Us
Located in Bremen, IN
1203 W Plymouth St - Bremen, IN 46506